More on This Episode:
The health of our communities improves when we work together to ensure that all of our neighbors are safe and sheltered. For our most vulnerable neighbors, the solution often is supportive housing.
In short, supportive housing is permanent, affordable housing paired with on-site services. In order to advocate for supportive housing, it's important to understand the basics: what it is, how it works, and who lives there.
Equally critical are the main benefits for both residents and members of the surrounding community. For a long time, supportive housing has been a "best kept secret," with many people across L.A. County living next to supportive housing buildings unknowingly. It's up to us to learn the basic facts and key benefits so we can spread the word about this critical solution to our homelessness crisis.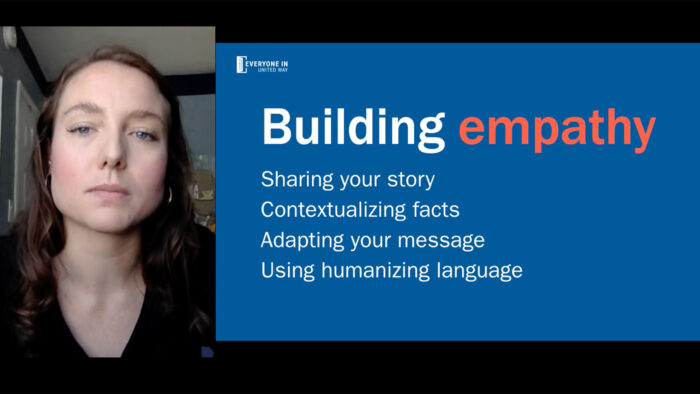 Next Chapter:
How to talk about ending homelessness
Learning how to talk to people about ending homelessness is one of the most important skills you need as an advocate. This includes knowing what to say, how to say it, and when to say it, as well as adapting your message to any situation or audience. Conversations that build trust and personal relationships are at the heart of effective organizing.
Get Started on watching How to talk about ending homelessness