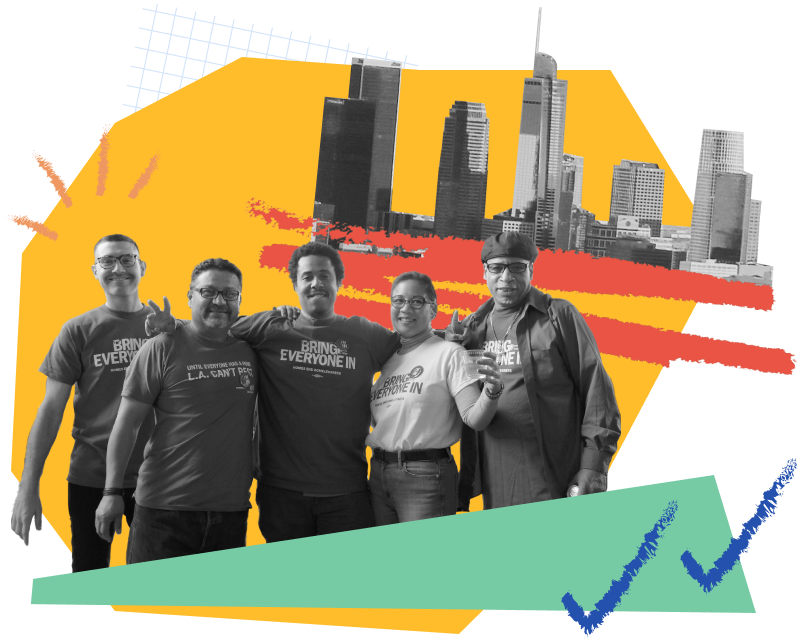 Everyone In mobilizes hundreds of thousands of Angelenos to fight for real homelessness solutions, including supportive and affordable housing and critical services like mental health care and job training.
Over 87,000 people have secured safe, stable housing because of legislation we've gotten passed. That doesn't just happen. It takes support from people like you.
Donate what you can and own a piece of the movement to bring everyone in.