Homeless Count
​​In the last year, homelessness increased by 9% in L.A. County because our leaders still haven't put enough money into creating the affordable and supportive housing our communities need.

Nearly every region saw a rise in homelessness
The housing and homelessness crisis impacts every community in the county, which is why we need more affordable and supportive housing everywhere—from San Fernando to San Pedro.
Across the county, thousands of tenants are being priced out of their rents—forcing them to make hard decisions about how to survive, with many ending up on our streets. This is a solvable problem with the right tenant protections in place.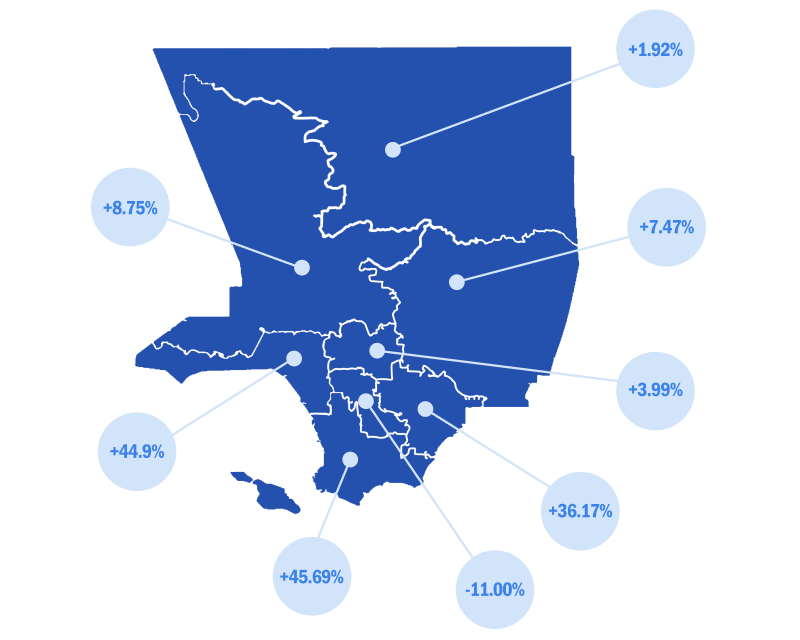 Black people are still overrepresented
A legacy of racial housing discrimination, displacement, income disparities, and over-policing have left Black people at a disproportionately high risk of homelessness. This is why we have to continue not just to advocate for more housing and resources across the board, but to actively dismantle the racist systems that trap many Black people in poverty.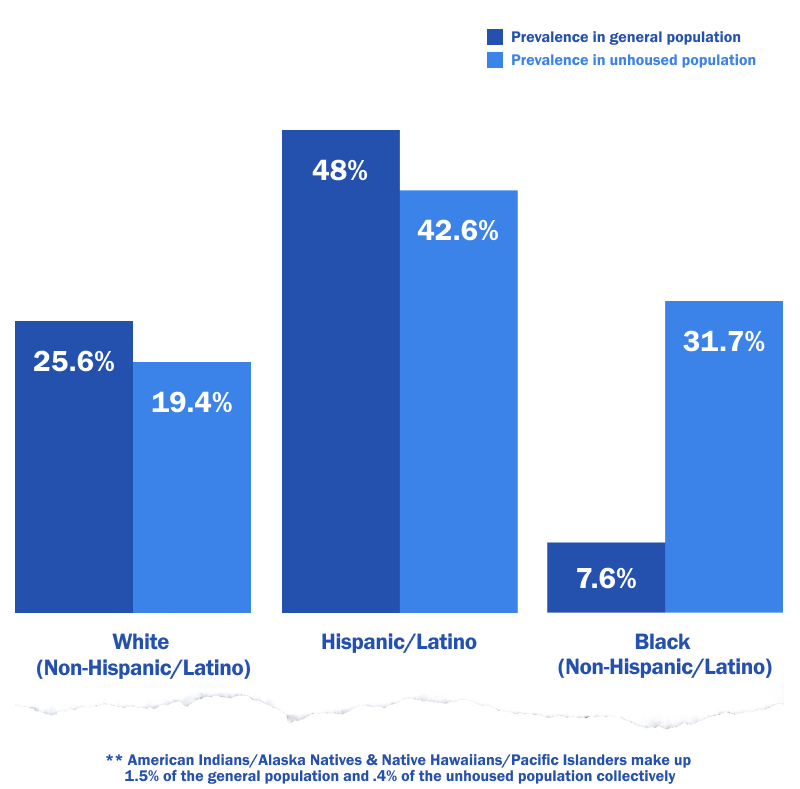 Vulnerable folks stay unhoused longer
The Los Angeles Homeless Services Authority defines "chronically homeless" folks as people with disabilities who have been unhoused for a continuous year or unhoused for the equivalent of 12 months in the last three years.
This rise in chronic homelessness underscores the need for more supportive housing options for those who would benefit from additional help—whether that be mental health care, substance use treatment, or other services which can help someone reach stability.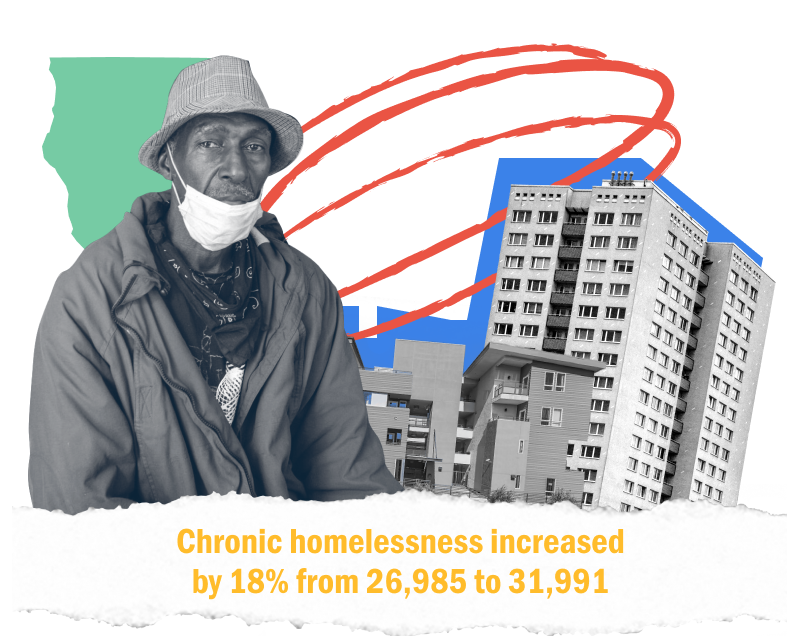 More pathways to housing are opening
As a result of increased funding and street outreach, the wait time to enter interim housing has decreased by 45% for adults, and 50% for 18-24 year olds. Overall, there has been a nearly 30% increase in these temporary housing placements.
While this is encouraging news, we have to keep working to ensure those in interim housing have permanent housing options to transition into long term. Without new permanent homes that are affordable, interim housing strategies keep people limbo.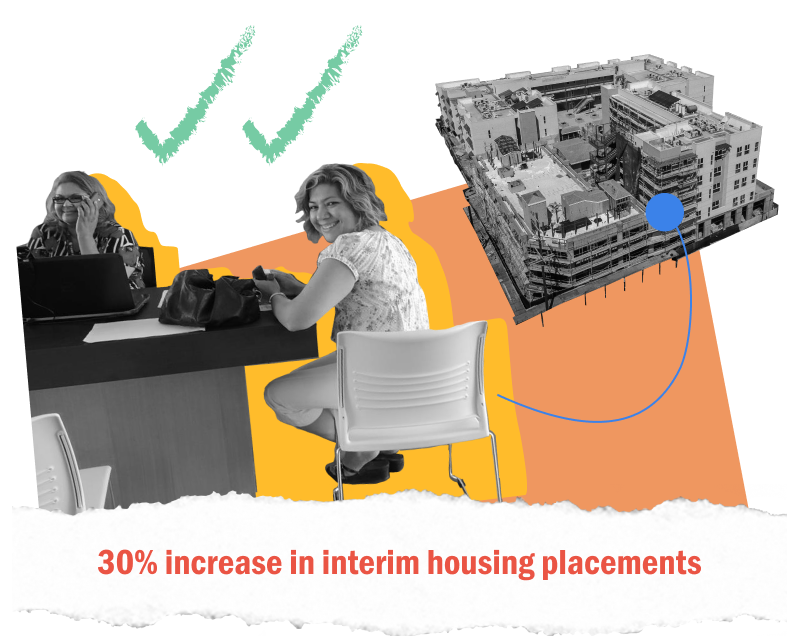 Push for progress
It's time to fund solutions that work
There are many reasons for the rise in homelessness, but one trend is clear: Homelessness is going up across L.A. in part because there aren't enough homes people can afford.
We're organizing hundreds of thousands of advocates countywide to send a message to our mayors, city councilmembers, and other elected officials: Homes end homelessness.
Join us to help put pressure on our leaders to spend our money on the right priorities, starting with homes for all.
Join our campaign to end homelessness.